Mardi Gras is most synonymous with a mega party — and while it is a huge celebration known for its carnivals, parades, and colorful beaded necklaces, it's important to know the history of the holiday and exactly what you're celebrating.
Mardi Gras, also known as Carnival or Carnaval, is a Christian holiday, most common among Roman Catholic populations, celebrating spring and fertility. Traditionally, Mardi Gras, the French term for Fat Tuesday, is celebrated on the titled day, but the holiday has since evolved, in many places, into a week-long event full of festivities.
Now that you know the history, go take some pics with your party beads and masquerade masks, and then grab one of the Mardi Gras quotes below for that perfect Instagram caption.
For Showing Off Your Mardi Gras Beads
Beads or it didn't happen.
On Tuesdays, we wear beads.
Beads are a girl's best friend.
"Some girls are just born with glitter in their veins." –Paris Hilton
You're not fully dressed until you sparkle.
Beads and bling. It's a Mardi Gras thing.
I'm kind of a bead deal.
It all starts with one bead.
From bead to shining bead.
Pass the beads.
All you need is love and some beads.
Cute Mardi Gras Captions
Laissez les bons temp rouler (let the good times roll).
Leaving a trail of glitter everywhere I go.
Big fun in the Big Easy.
Life of the Mardi.
Let's get jazzy.
You have to experience Mardi Gras in New Orleans at least once.
Mardi Gras is always a good idea.
Having a ball on Mardi Gras.
Lookin' snazzy, feelin' jazzy.
My favorite Tuesday of the year.
We don't hide crazy, we parade it down the street.
You can't buy happiness, but you can buy beads and king cake, and that's pretty much the same thing.
Confetti hair, don't care.
Ready for parades and party vibes.
Meet me by the bayou.
Life is a party.
My Mardi krewe.
Mardi on.
Mardi Gras Captions About Food
Beignet, done that.
Let them eat king cake.
Po-boys before boys.
I found the baby!
It's beignet a while.
There is nothing king cake can't fix.
Some dream of king cake, others bake it happen.
Shrimp and rice and everything nice.
Nobody puts baby in the king cake.
Pass the beignets, it's Mardi Gras!
From now on, sweet dreams are made of king cake and dancing at Mardi Gras.
King cake bakes me crazy.
Mardi Gras Quotes
"Mardi Gras is the love of life. It is the harmonic convergence of our food, our music, our creativity, our eccentricity, our neighborhoods, and our joy of living. All at once." – Chris Rose
"Mardi Gras is in our soul." – Kim Priez
"There's a lot of places I like, but I like New Orleans better." – Bob Dylan
"An American has not seen the United States until he has seen Mardi Gras in New Orleans." – Mark Twain
"Mardi Gras is a state of mind." – Ed Muniz
"It's in our soul to have Mardi Gras." – Arthur Hardy
"There was a change in the air. it was Mardi Gras in New Orleans, after all." – Penelope Douglas
"If you love New Orleans, she'll love you back." – Drew Brees
"There's no place like New Orleans." – Harry Connick Jr.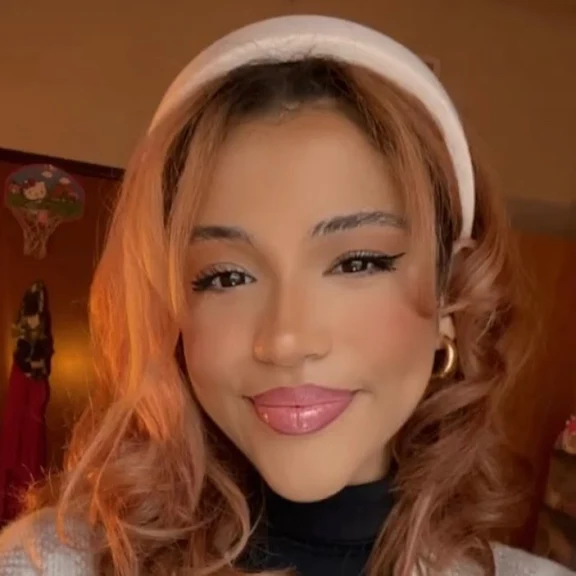 Editorial Assistant
Bri is the editorial assistant at Seventeen covering pop culture, celebrity news, fashion, and beauty. You can probably find her sipping an oatmilk iced chai while searching for the best new makeup products or thrifting her entire wardrobe.